We are a group of people who are resisting the Thacker Pass lithium mining project.
We believe this land should be protected forever. 
Latest updates from the blog:
Thank you to Lysney P for sending photos from her recent visit to Thacker Pass Camp. #ProtectThackerPass #KeepItInTheGround #BrightGreenLies
read more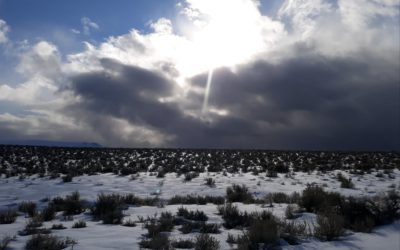 What Will You Do With The Warmth Remaining To You?: A Question the Winter Wind Asks by Will Falk, February 26, 2021 A war is being waged against life on Earth. Rivers, forests, oceans, whole species, and millions – if not billions – of people have already been counted...
read more
Latest resistance video update from Thacker Pass: