We are an independent, grassroots collective of people resisting the Thacker Pass lithium mine. We work in solidarity with Atsa koodakuh wyh Nuwu, the People of Red Mountain. Thacker Pass, or Peehee mm'huh, is sacred land to the Northern Paiute and Western Shoshone, and critical wildlife habitat. We invite all people with good hearts to join us at our protection camp on the proposed mine site, and help us stop the greenwashing!
JOIN US TO DEFEND THIS LAND!
Latest updates from the blog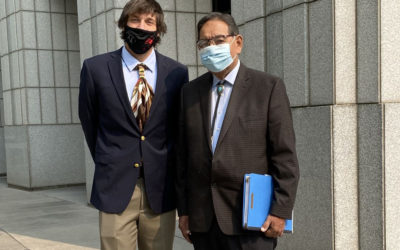 Protect Thacker Pass has been receiving a lot of questions about whether Judge Miranda Du's decision to deny Reno-Sparks Indian Colony and the People of Red Mountain's Motion for Reconsideration of her order denying their Motion for Preliminary Injunction means that...
read more
Latest resistance video update from Thacker Pass