We are a group of people who are resisting the Thacker Pass lithium mining project.
We believe this land should be protected forever. 
Latest updates from the blog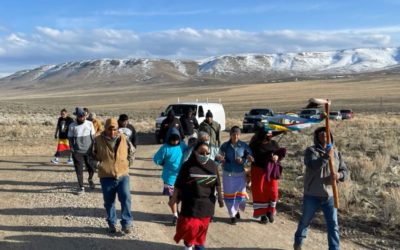 Audio: an interview with tribal member Daranda Hinckey By Brian Bahouth -April 8, 2021 Daranda Hinckey is a Fort McDermitt tribal member who said she spent time researching the mine and the demand for lithium and decided to take direct action. "From an environmental...
read more
Latest resistance video update from Thacker Pass