We are an independent, grassroots collective of people resisting the Thacker Pass lithium mine. We work in solidarity with regional indigenous people. Thacker Pass, or Peehee mm'huh, is sacred land to the Northern Paiute and Western Shoshone, and critical wildlife habitat. We invite all people with good hearts to help us stop the greenwashing!
JOIN US TO DEFEND THIS LAND!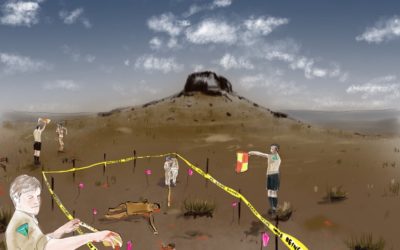 Image by Deep Green ArtsAs we recently reported, the Bureau of Land Management has finally acknowledged that the September 12, 1865 massacre did take place in Thacker Pass. But the BLM hasn't gained a conscience. Now, they are trying to wipe their hands clean by...
Latest resistance video update from Thacker Pass