We are a group of people who are resisting the Thacker Pass lithium mining project.
We believe this land should be protected forever. 
Latest updates from the blog
A Committee of Fort McDermitt Paiute and Shoshone Tribal Members who practice their traditions has formed to oppose the Thacker Pass Open Pit Lithium Mine project. The Committee is named Atsa-Koodakuh-Wyh Nuwu (People of Red Mountain) and they ask you to show your...
read more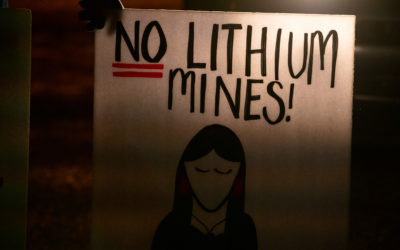 Curious about Peehee mu'huh, Thacker Pass? Interested in participating in the camp and organizing on behalf of the campaign, but don't know where to get started? Join us Wednesday May 5, 5pm PT for a live streaming orientation to the ProtectThacker Pass campaign. ...
read more
Latest resistance video update from Thacker Pass