We are an independent, grassroots collective of people resisting the Thacker Pass lithium mine. We work in solidarity with regional indigenous people. Thacker Pass, or Peehee mm'huh, is sacred land to the Northern Paiute and Western Shoshone, and critical wildlife habitat. We invite all people with good hearts to help us stop the greenwashing!
JOIN US TO DEFEND THIS LAND!
Thacker Pass is beautiful. It is lush with sagebrush and native grasses and wildflowers. It is home to over 300 species. It is NOT a "wasteland" as some call it. We must save this place!! #ProtectThackerPass #LoyaltyToLandAndLife Photographs by Max Wilbert
We are very sad to report that the U.S. Fish and Wildlife Service have agreed to let Lithium Nevada destroy golden eagle habitat at Thacker Pass. Here is their announcement: "The U.S. Fish and Wildlife Service received an application from Lithium Nevada Corporation...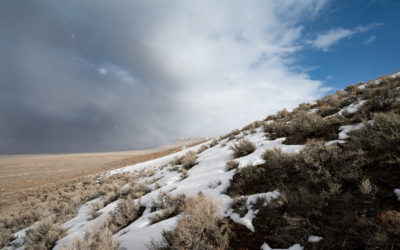 Take action! This is a CRITICAL MOMENT for the Thacker Pass opposition. The State of Nevada recently issued permits allowing the mining company to pollute air and water, and the Bureau of Land Management (BLM) is preparing to desecrate the sacred sites of Peehee...
Latest resistance video update from Thacker Pass